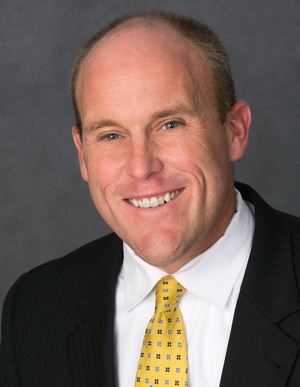 Michael Hopkins is known for the high quality of his criminal defense work. Michael (Mike) Hopkins plays a major role in the Firm's defense of clients, whether a traffic ticket, misdemeanor, or serious felony. Mike is known for the high quality of his criminal defense work, especially in DUI defense.
Mike began his legal career by graduating from Indiana University Maurer School of Law-Bloomington, one of the nation's top ranked law schools (J.D., 2005). While there, he was recognized for his excellence in legal argument, and was awarded positions on the Moot Court Board and Moot Court Team.
Before entering private practice as a member of Jerry Berry's team, Mike gained invaluable courtroom experience as a Florida prosecutor. Mike is also skilled at legal research, routinely conferred with by other attorneys, and handles appeals on a case-by-case basis. Mike earned a graduate degree (M.Ed.) and undergraduate degree (B.A.) from Murray State University.
In addition to his family and busy legal practice, Mike believes attorneys should make their communities better. He routinely handles pro bono cases for low income individuals, teaches civics to local students through the Florida Justice Teaching Program, assists with local high school mock trial competitions, and volunteers at St. Matthew's House. Mike is a member of the Florida Bar, Florida Association of Criminal Defense Lawyers, American Bar Association, and Collier County Bar Association.